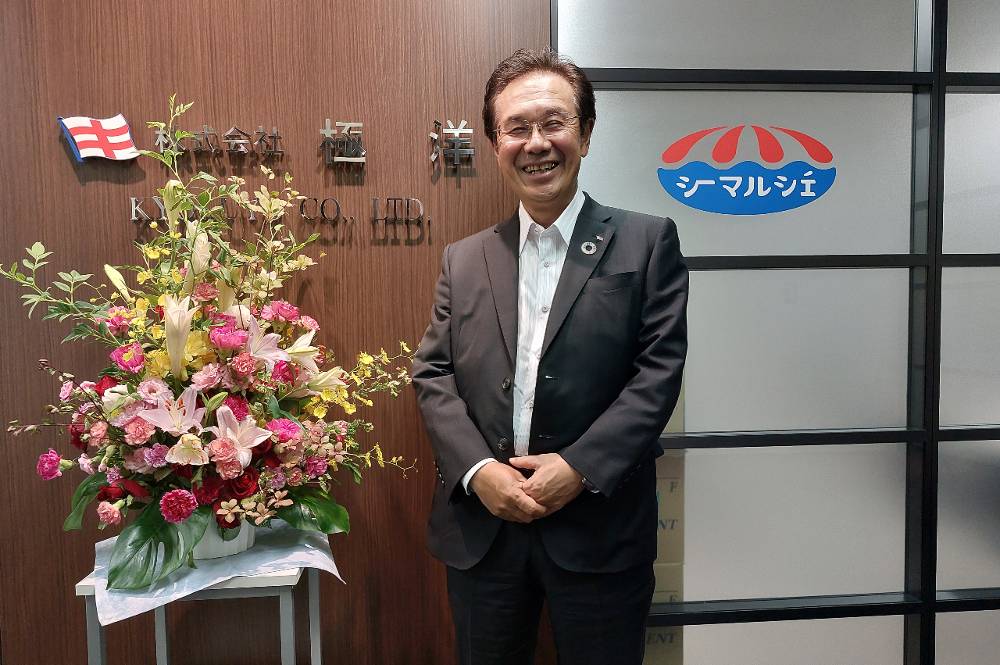 You don't need to be on land to saw off the branch you're sitting on. Emptying the ocean for fish will be the end of the seafood industry. President Makoto Inoue of Kyokuyo Co., Ltd. understands that
Background: SeaBOS is unique because it is the first time ten of the world's largest seafood companies collaborate with science to implement a joint vision to develop more sustainable seafood production and improved ocean health. But what convinced each of these companies to join the initiative and what do they ultimately hope to achieve with it? We asked the CEOs from each company to share their vision and ambitions about SeaBOS and the future of their industry.
When researchers from the Stockholm Resilience Centre first met with the CEOs of some of the world's biggest seafood companies their message was clear: unless you become better stewards of the world's marine resources you will be out of business soon.
This uncomfortable truth may not have come as a complete surprise to them, but when the warning is based on solid science, their reaction was equally clear: we need to act, and we need to do it together.
Leadership and deal-making
From his offices in Tokyo, President Inoue oversees a company that employs some 2200 people across a network of more than 15 factories located in Japan and Thailand. It is a daily exercise in leadership and pragmatic deal-making.
But President Inoue is clear on one thing: a healthy seafood industry relies entirely on healthy oceans. Without that we have nothing.
That's where SeaBOS comes in. It represents over 10 % of the world's seafood production and comprises over 600 subsidiary companies.
By joining forces with nine of the world's other most powerful seafood companies and some of the world's most important sustainability scientists, they have a real opportunity to steer the whole industry onto a more sustainable trajectory, thereby keep their businesses running too.
Mutual respect
The work of SeaBOS is based on a set of ten commitments. They cover areas such as improved transparency, eliminating slavery, reduce the use of plastics and support novel initiatives and innovations for ocean stewardship.
But, President Inoue warns, for this to work there must be a fundamental respect for each other's cultural and educational perspectives:
"We have several different cultural backgrounds and the way of thinking is different. When we discuss and make a communication as deeply as possible, we should select a direction sensitive to the position and thinking of others."
This vision is not restricted to dealings within SeaBOS alone, but should be applied across the complex body of supply chains and distribution lines. The UN's global promise to "Leave no one behind" can be applied to the seafood industry as well, including Kyokuyo's employees.
"Our responsibility is to develop our business in a way that offers value to society. We have an opportunity to learn from each other and present science-based solutions that will better streamline efforts to make our business activities more sustainable," he says.
Related content
Blending personal passion with collective learning
Why change is gonna come, Therese Log Bergjord, CEO of Skretting and Chair of SeaBOS
To succeed, alignment is crucial: Thiraphong Chansiri, President and CEO of Thai Union
An eye-opener and a changemaker: Dr. Myoung-Woo Lee, CEO of Dongwon Industries
Why change needs to start from within: Geir Mollvik, former CEO of Cermaq
Joining forces is better than trying to solve things alone: Shingo Hamada, President and CEO of Nippon Suisan Kaisha