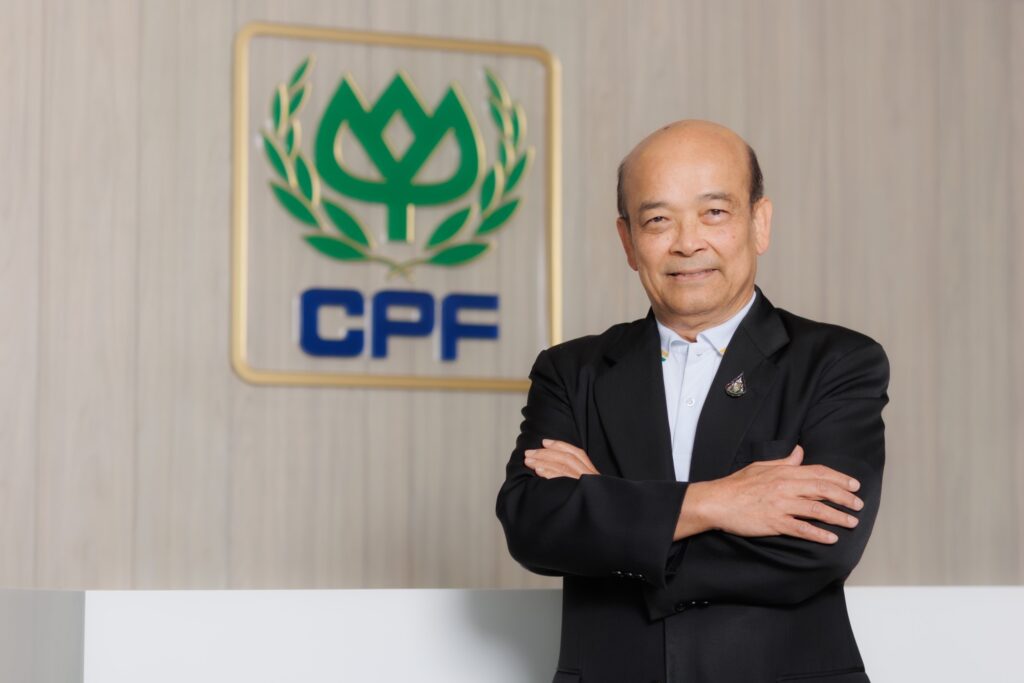 Charoen Pokphand Foods PCL (CP Foods) is a global leader in the integrated agro-industrial and food business sector. COO Dr. Sujint Thammasart recognises that the company shares many high-level sustainability goals with SeaBOS, making the forum a perfect fit for driving marine sustainability efforts on a global scale.
CP Foods delivers high-quality, clean and safe products to consumers with a sustainable approach and an environmentally and socially responsible manner in line with the UN Sustainable Development Goals (SDGs).
"To achieve our vision of becoming the "The Kitchen of the World" in a sustainable way, we recognise that we need to conduct business responsibly in order to safeguard and preserve biodiversity, operate and manage existing resources efficiently, and work towards creating balanced, sustainable production and consumption around the world," says Dr Sujint. "This is an assurance of food security for future generations."
CP Foods aspirations align closely with SeaBOS' mission, "To lead a global transformation towards sustainable seafood production and a healthy ocean," making it a good forum for collaboration towards shared goals.
"It is much better to have ideological friends who want to develop and work to improve the seafood industry walk with you along the way instead of travelling alone," he said.
SeaBOS working groups bring best practices to the industry
Recognising that a handful of companies are engaged with large parts of the planet's marine resources, SeaBOS' aims to mobilise these so-called "keystone actors" to lead a global transformation in ocean stewardship. CP Foods is a founding member of this group of companies.
In 2021, CP Foods took on a larger role as a supporter of the antimicrobial resistance (AMR) working group which is one of the five working groups of SeaBOS. The task forces within SeaBOS complement the three pillars of CP Foods' 2030 Sustainability Strategy: food security, self-sufficient society, and balance of nature.
"Our representative then extended the knowledge gained in the working group directly with CPF businesses. This led to a working plan and a Code of Conduct on responsible use of the AMR and further efforts to enhance sustainable food safety standards in the aquaculture production industry," shares Dr Sujint.
"We believe that the knowledge that comes out of the SeaBOS task forces is of great benefit to the seafood industry more broadly, and also the company. It can be used as a complementary strategy or tool to formulate guidelines, and also to stimulate internal cooperation and engage external stakeholders to run the business in a sustainable direction".
"For this reason, collaborating and learning within the SeaBOS network is a better way to help each other and to build up a greater joint force to amplify efforts and build morale to more effectively drive best practices for a sustainable marine ecosystem."
Leveraging scale and scope to effect greater change
CP Foods is a big believer in pre-competitive collaboration platforms to create enduring and impactful change.
"We believe a transformation requires both collaboration from all sectors, and leadership. Not dissimilar to birds migrating in flocks, working together to fly in special patterns to reduce energy consumption, while trusting in a leader to accurately navigate a route towards their destination," says Dr Sujint.
Despite the fact that CP Foods neither produces fishmeal nor owns any fishing vessels, the company is committed to positively impacting the entire seafood supply chain. "We recognise that we are in a unique position to have an impact beyond the sphere of our own business areas. Because of the scope and scale of our business, we can take on a credible leadership role,".
Empirical evidence builds a shared understanding
CP Foods believes that communication, and knowledge-sharing and transfer are the keys to success in influencing partners and supply chains.
"Transformation in the complex global seafood industry requires everyone to be on the same page. Making sure that stakeholders throughout the supply chain clearly understand and see a shared picture is a must," explains Dr Sujint.
"We can influence partners and supply chains by sharing empirical evidence and science-based solutions. Similarly, we can motivate them through explaining the issues, and demonstrating the benefits of taking a more sustainable approach. Knowledge-sharing and transfer, collaborations with governmental agencies for regulatory enforcement, as well as other indirect driving forces, can all effectively empower supply chain networks and lift the industry baseline, promoting responsible and sustainable practices throughout the seafood supply chain."