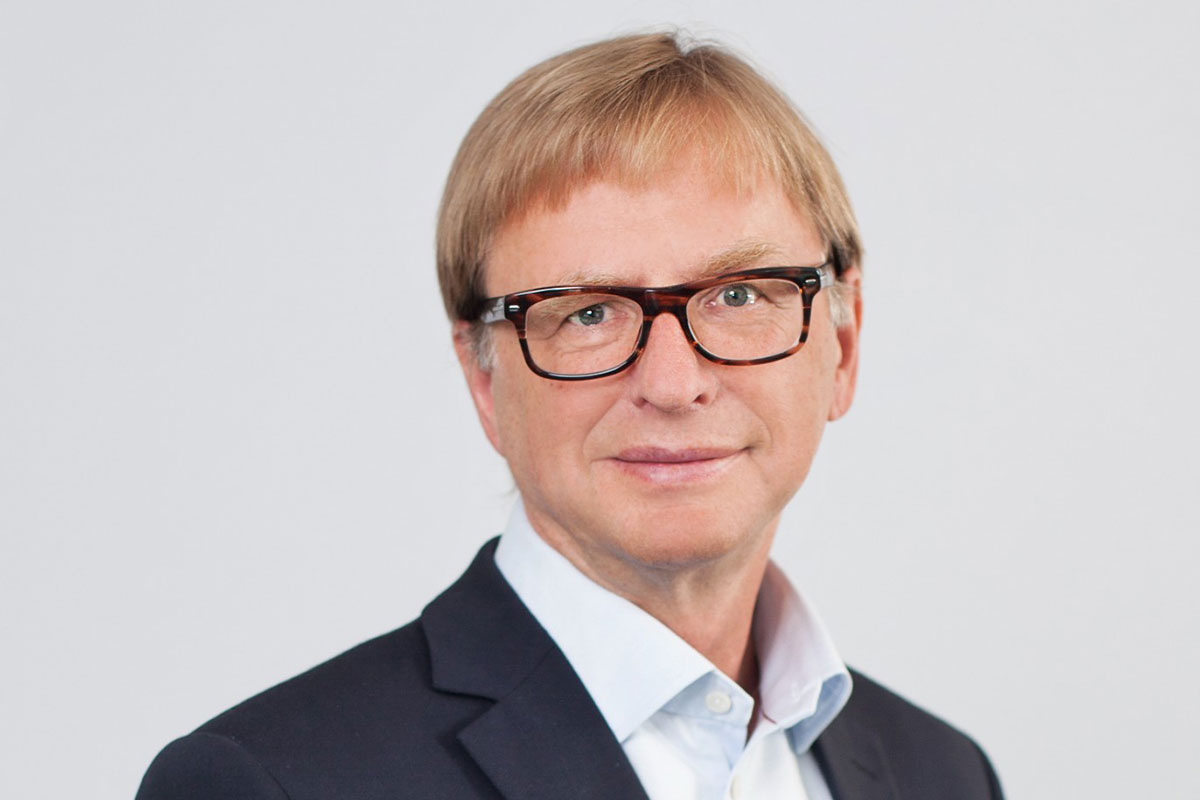 For Cermaq CEO Geir Molvik, the seafood industry has a responsibility to do our best to meet global challenges
SeaBOS is unique because it is the first time ten of the world's largest seafood companies collaborate with science to implement a joint vision to develop more sustainable seafood production and improved ocean health. But what convinced each of these companies to join the initiative and what do they ultimately hope to achieve with it? We asked the CEOs from each company to share their vision and ambitions about SeaBOS and the future of their industry.
With an operating revenue of more than 9,100 million NOK, Cermaq is one of the leading salmon and trout companies in the world. Under the leadership of Geir Molvik, it includes some 3000 employees located across Chile, Canada and Norway. Molvik took up the position as CEO in July 2016 and will stay on until March 2022 when he will hand over the reins to Steven Rafferty, current managing director of Cermaq Chile.
During his time as CEO, Molvik has focused on improving operations in all parts of the value chain. Being the first company in the aquaculture industry to have audited sustainability reports, he has also made it a priority to turn Cermaq into a driving force in international cooperation on climate action and environmental performance in aquaculture.
"Having been in this industry from early days of childhood and education, I have been given access to research, farming, feed, and finance in Australia, Canada and Norway. I have a strong drive to optimise performance in all legs of the value chain. This cannot be done without sustainable operations."

Geir Mollvik
How can this be done? For Molvik the short answer is transparency and cooperation. Even though Cermaq and the other members of SeaBOS are considered keystone actors of the seafood industry, they will not be able to transform the entire seafood industry themselves.
"The local presence and belonging cannot be underestimated," he argues. Cermaq is farming salmon in coastal common waters, and it is imperative we are welcomed in the communities. Then we must identify partners to address our issues."
Furthermore, adds Molvik, change needs to start from within the industry itself. That's where SeaBOS comes in. "I believe we have a responsibility to do our best to meet global challenges," he says.
"Cermaq has always engaged in industry associations, to change together from the inside. This is why we engage in partnerships such as SeaBOS. The direct collaboration between business and leading scientists makes SeaBOS unique. It fosters a strong partnership which will help us improve the entire salmon farming industry."
The close collaboration with science also gives Molvik the confidence to push forward with the changes he wants to see. "Knowing that my views are founded on science, I can be persistent and firm. This has characterized my engagement also in other industry associations and global partnerships."
In addition to SeaBOS, Cermaq engages in the Global Salmon Initiative, a precompetitive cooperation within the salmon industry, and the UN Global Compact Ocean Stewardship Coalition recognising that the ocean holds more than just food production and the need to cooperate with other sectors such as ocean energy, seabed mining, and shipping.
As Molvik looks to leave his post as Cermaq's CEO, his hopes for the SeaBOS partnership are twofold: "First, I hope that together we can make real improvements in the industries' value chains. Second, I hope that politicians will recognise aquaculture and fisheries as much more than just resources, but also as food." This means recognising scientific assessments such as the Blue Food Assessment which demonstrates the need to increase seafood production, partly through sustainable aquaculture. "I am very optimistic for the future of aquaculture but it is time governments get on board and support more aquaculture in national waters," he ends.