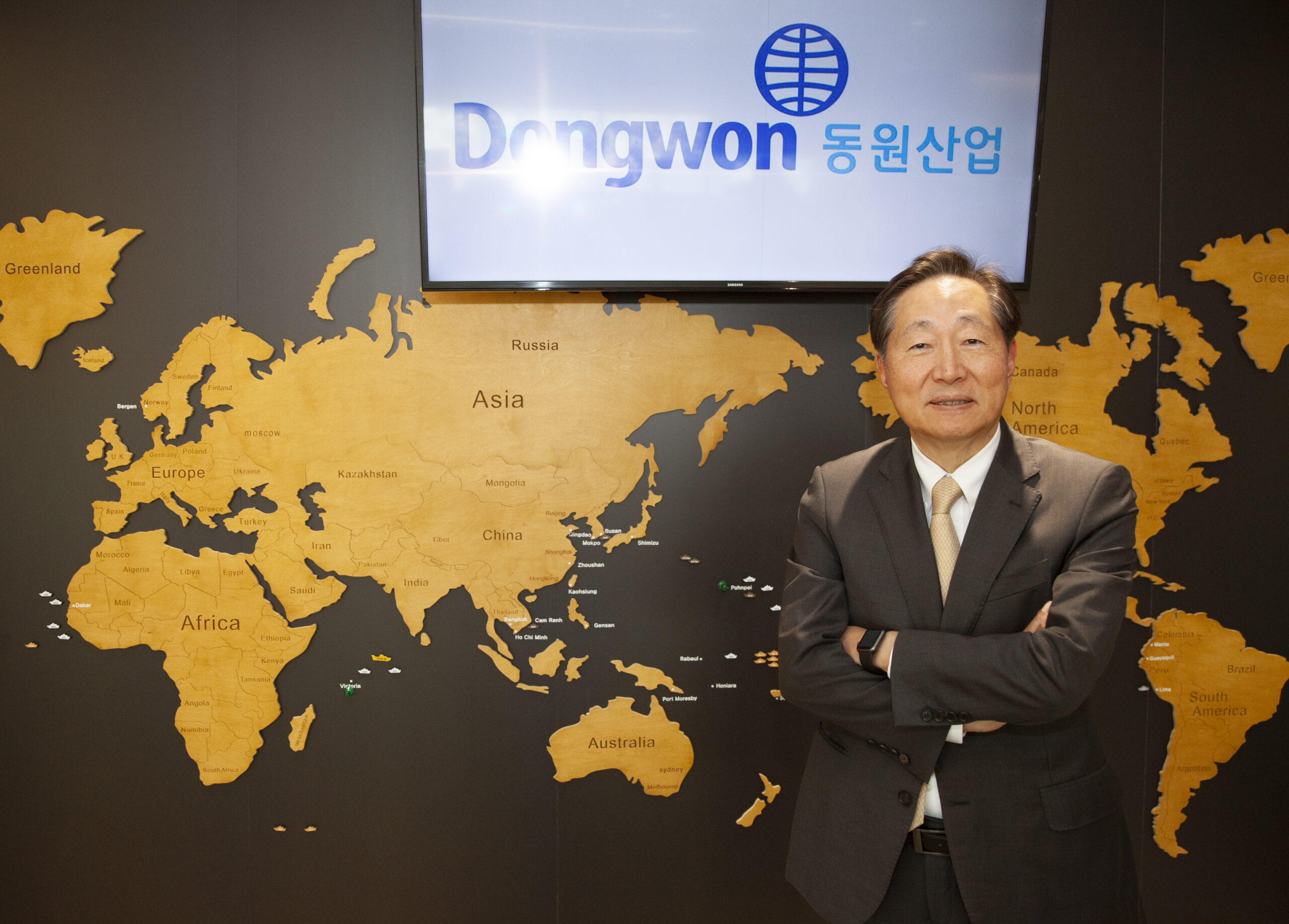 We asked the CEOs from each company to share their vision and ambitions about SeaBOS and the future of their industry. For Dr. Myoung-Woo Lee, CEO of Dongwon Industries, the initiative represents a solution to a daunting challenge
To understand why Dr. Lee is committed to the work of SeaBOS, we need to talk about someone else first. Over the past decade Henrik Österblom, the science director at the Stockholm Resilience Centre, has studied the most powerful companies within seafood and engaged closely with them in order to deal with unsustainable practices such as illegal, unreported and unregulated fishing and forced labour.
This work, in close collaboration with a growing team of researchers, forms the scientific backbone of SeaBOS' commitments.
Keystone actors
Dongwon Industries and the other nine members of SeaBOS are what the researchers call 'keystone actors' which refers to a concept developed in the 1960s by the American ecologist R.T Paine. He described how some species exert much stronger influence in an ecosystem than others.
Some 50 years later Österblom and his colleagues used Paine's theory as inspiration to explore whether similar patterns could be seen within the seafood sector.
After spending several years going through documentation, making phone calls, going to meetings and networking worldwide with the biggest corporations in the fishing and aquaculture industry, the researchers took the next step and contacted them to see if they would be interested in working on a joint vision for a more sustainable industry.
"We figured if we could get these companies around the table, provide them with the insights we have on the state of the oceans, listen to their perspectives, and also let them share with each other – then something interesting could happen," Österblom explains.
An eye-opener
And he was right. In 2016 SeaBOS was launched, paving the way for a science-based collaboration between the ten largest companies within the seafood industry. One of them is Dongwon Industries. Established in Seoul, Korea in 1969, it has 4,900 employees globally. The marine business operates 41 vessels, including 19 purse seiners, throughout the Pacific, Indian, Atlantic and Antarctic Oceans. The company is working to build a global reputation for tuna processing for sashimi and fisheries product distribution through domestic and overseas factories located in Samoa, Ecuador and Senegal.
Listening to the science Österblom presented became an eye-opener for Dr. Lee. "At first I was fascinated by the passion of Henrik, who bravely reached out to the CEOs of each keystone actor to share his idea of transforming the industry," Lee explains. But it was also a daunting task.
"As much as I was honoured to have been recognized as one of the most influential seafood companies in the world, the idea of bearing responsibility as one of the top players to change the industry struck me hard," Dr. Lee continues. But the opportunity to be part of an industry-driven collaboration between the private sector and science field was too attractive an opportunity to miss out on, and Dongwon thus became a member of SeaBOS.
The SeaBOS initiative became the catalyst for change and an eye-opener for Dongwon. They were given first-hand access to the latest in marine and sustainable science. As a result of these learnings, they began to explore new areas such as aquaculture and MSC certification, and improving crew management and traceability.
In it together
So far, one of the biggest insights from the SeaBOS collaboration has been that they only way forward is through collaboration. "There is so much that a single company can do," Dr. Lee acknowledges. That is why he feels reassured that the companies are in it together.
"I believe in the cascade effect, but without the cooperative movement of the industry, our grand goal may not be achievable. I've learned a lot from the other companies' activities and efforts, they serve as a motivation for us to work harder."
When asked what he hopes to achieve with SeaBOS, Dr. Lee is clear: "We wish SeaBOS would gain reputation as a unique collaboration that's fighting to transform the industry at the forefront, with the keystone actors being recognized as the leaders of the transformation. Also, its member companies should be able to drive themselves further through the initiative's activities and be motivated and inspired by one another."
Related content
Why change needs to start from within: interview with Geir Mollvik, former CEO of Cermaq