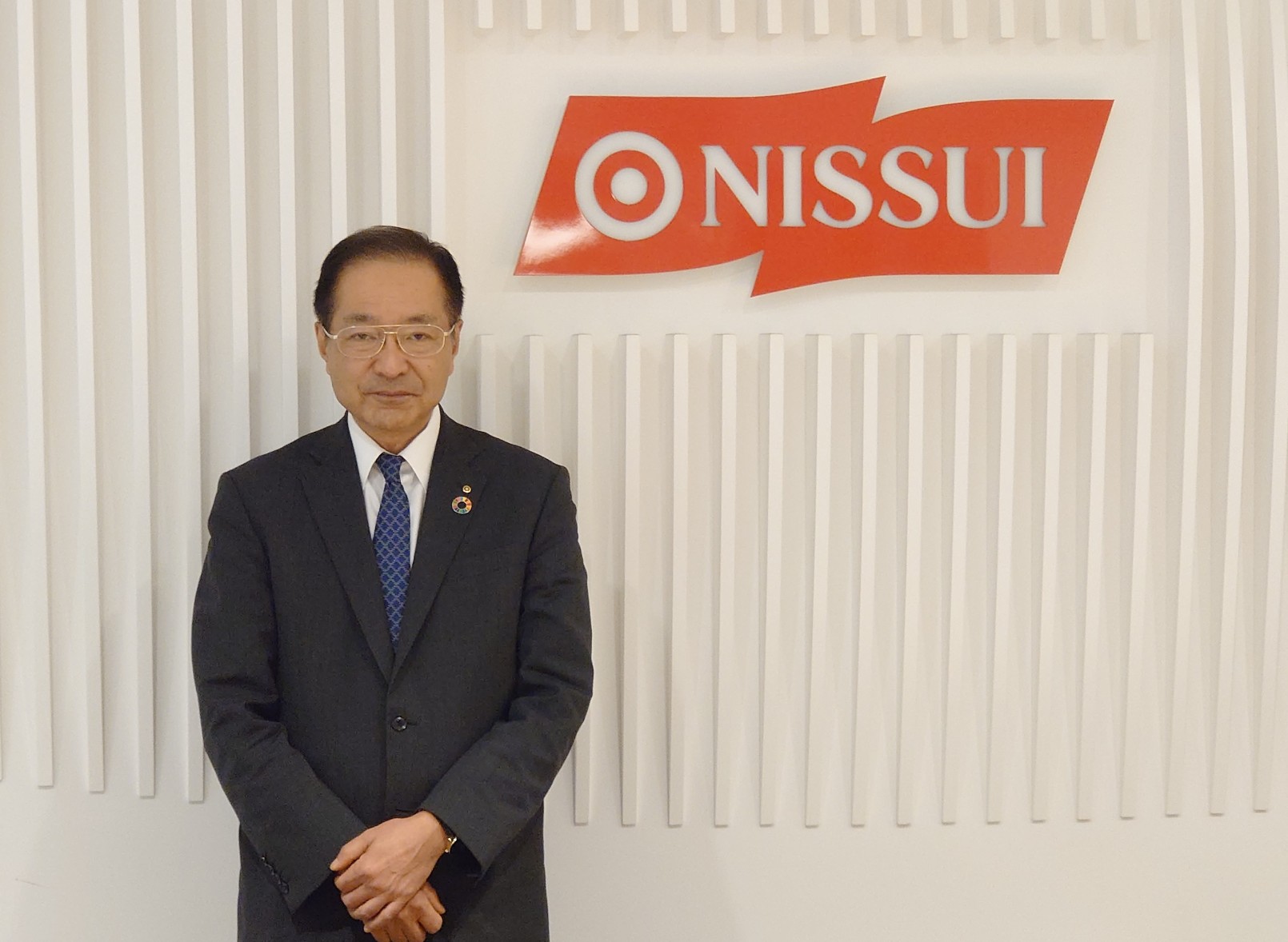 Shingo Hamada, President and CEO of Nippon Suisan Kaisha, reflects on why SeaBOS is important for the future of the seafood industry
SeaBOS is unique because it is the first time ten of the world's largest seafood companies collaborate with science to implement a joint vision to develop more sustainable seafood production and improved ocean health. But what convinced each of these companies to join the initiative and what do they ultimately hope to achieve with it? We asked the CEOs from each company to share their vision and ambitions about SeaBOS and the future of their industry.
One of them is Shingo Hamada, President and CEO of Nippon Suisan Kaisha, part of the Nissui Group. With more than 9,000 consolidated employees across 28 countries and 97 companies. Nissui supplies fish species incluiding white fish, salmon and trout, shrimp.
Trust, knowledge sharing and learning
For President Hamada, SeaBOS represents an opportunity to make sound decisions for the future, in collaboration and together with science.
"In order to achieve a sustainable fisheries industry, we think it's more effective to work with other big players in the same industry rather than trying to solve things alone," President Hamada says.
Trust, knowledge sharing and learning are fundamental components of the initiative and are crucial for successful collaboration.
"We think that best learn from each other and develop better practices by collaborating with the other member companies. Ultimately, this will also benefit for us."
President Hamada also highlights the role of science in the companies' efforts to transform the industry: "Our actions and our vision is based on scientific data and the close support we have with some of the best sustainability scientists in the world. Their role is crucial to making sure our commitments and our actions are rooted in solid science."
The scientific input has been coordinated by the Stockholm Resilience Centre at Stockholm University with key scientific partners from the Beijer Institute of Ecological Economics at the Royal Swedish Academy of Science, the University of Lancaster, and the Stanford Center for Ocean Solutions.
The scientific work is independently funded by the Walton Family Foundation, the Moore Foundation, and the Packard Foundation.
Both difficult and fantastic
When asked about what he has learned so far from this partnership, President Hamada is clear: "We have recognized that it's both difficult and fantastic for ten private companies to come together and set common goals, despite arriving from quite different fields and business contexts. Together with our scientific partners we have put our head together and really worked hard toward these goals."
President Hamada also highlights another great advantage SeaBOS offers its members – "access to the most up-to-date information from science and share best practices and learn from each other on good sustainability efforts."
But SeaBOS companies alone will not be able to transform the entire seafood industry. Partners and supply chains must also change their operations.
For President Hamada, this can only be achieved through dialogue and "lead by example": "We need to engage with them through so that they fully understand our objectives and the methods of our actions. We also need to show them positive leadership and an honest working attitude.
Ultimately, President Hamada says, SeaBOS can be the lever that transforms the fisheries industry.
"That is my hope for the future."
Related content
An eye-opener and a changemaker: interview with Dr. Myoung-Woo Lee, CEO of Dongwon Industries
Why change needs to start from within: interview with Geir Mollvik, former CEO of Cermaq