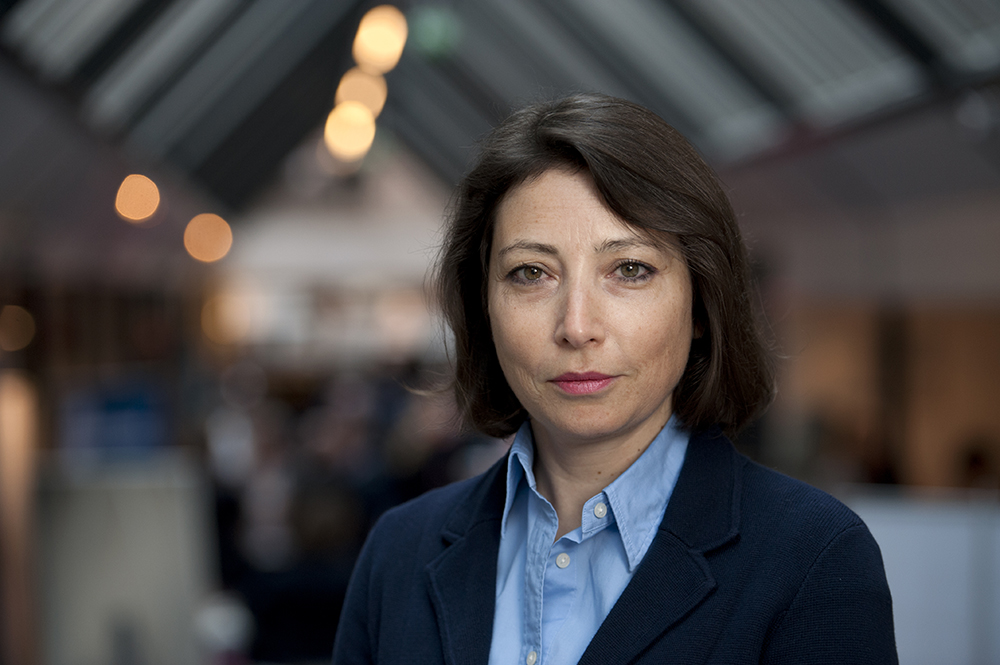 For Helene Ziv-Douki, President of Cargill Aqua Nutrition, SeaBOS exemplifies the saying that alone you can go fast, but together you can go further
The ten members of the SeaBOS initiative are what researchers call "keystone actors". It refers to a concept developed in the 1960s by the American ecologist R.T Paine who described how some species exert much stronger influence in an ecosystem than others.
A personal passion
In corporate terms, Cargill Aqua Nutrition (CQN) is a keystone actor within the aquaculture business, delivering every year more than two million metric tons of feed to farmers around the globe. It employs more than 2000 people across 16 countries. Any effort to turn the seafood industry into a more sustainable one must include Cargill Aqua Nutrition.
Are they willing to take their responsibility?
Yes, says Helene Ziv-Douki: "I have a personal passion about sustainability and the opportunity to join forces with the other SeaBOS companies is inspiring."
Ziv-Douki believes SeaBOS is one of the best opportunities the seafood industry has to get on the right track.
"The challenges and opportunities around sustainable seafood are complex and, in the past, it has been difficult for individual organizations to deal with this complexity. But in SeaBOS, we are able to share learnings, grow our knowledge and create solutions that individually would have been much harder to develop."
Don't go alone
As one of the largest aqua feed businesses in the world, CQN has a particular responsibility. Through their SeaFurther Sustainability initiative, they aim to help salmon farmers reduce the environmental footprint of their fish 30% by 2030. And by doing so, they will help the industry save 2 billion kilograms of CO2. That is the equivalent of removing more than 400,000 cars from the road in one year.
Becoming part of SeaBOS has helped accelerate CQN's efforts, both internally as well as in their dealings with supply chain partners.
"SeaBOS has created a lot of attention in the seafood sector. People see what we are doing and want to learn from our efforts."
Ziv-Douki believes SeaBOS can be both a point of departure and a point of reference for a better and more sustainable seafood industry.
"There is the saying that alone you can go fast, but together you can go further. SeaBOS provides a platform for organizations to work together to build sustainability solutions at scale. This can really help accelerate a wide range of opportunities," she says.
Related content
Why change is gonna come, Therese Log Bergjord, CEO of Skretting and Chair of SeaBOS
To succeed, alignment is crucial: Thiraphong Chansiri, President and CEO of Thai Union
An eye-opener and a changemaker: Dr. Myoung-Woo Lee, CEO of Dongwon Industries
Why change needs to start from within: Geir Mollvik, former CEO of Cermaq
Joining forces is better than trying to solve things alone: Shingo Hamada, President and CEO of Nippon Suisan Kaisha